MBR - Mountain Bike Rider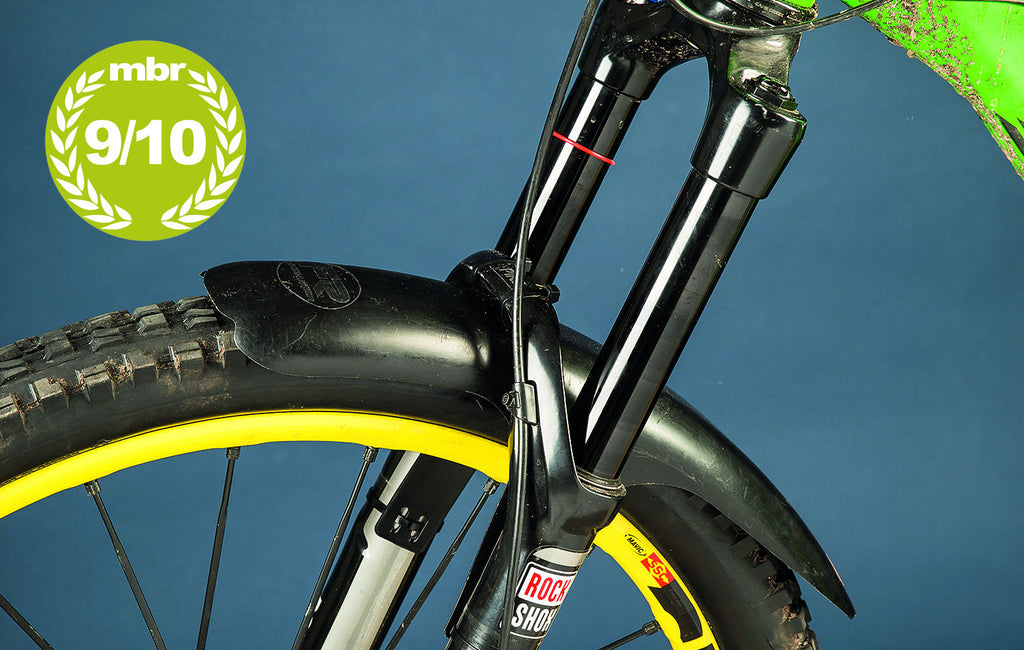 Mudhugger's new FR (Front Race) mudguard is slightly longer in the front than the standard Mudhugger model, so has greater protection at higher speeds. This is because the faster you go, the further mud gets thrown forward off the wheel, and you then ride into the spray.
It fastens to the lower fork legs and brace with zip-ties, and is compatible with both 27.5in and 29in wheels, although we found there's not a lot of clearance when running fatter winter tyres upwards of 2.25in. There are three slot positions, allowing you to rotate it forward on longer-travel forks.
These slots will also accommodate thin Velcro straps if you want to remove the guard after a ride to prevent it bending in the boot of your car.
The Mudhugger is slightly shorter than the Dfender, but it's lighter, half the price and for the majority of wet rides, just as effective.
Price: £23.00
Score: 9/10
Weight: 80 grams
Read more at: www.mbr.co.uk